What Does a Construction Engineer Do? The engineering field is so broad that it houses several other subfields. Construction Engineering is one of these several subfields under engineering. This is a very technical field and only one that has been trained in it can be able to deliver a great job. It is one of those fields where experience is immensely valued, a construction engineers can always learn as they go further in the field.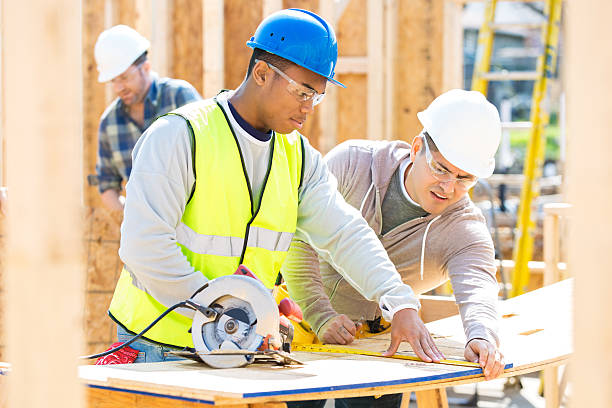 The Job Description Of A Construction Engineer
What a construction engineer does is very advanced; this is why most construction engineers go through a series of training before and even after working as construction engineers. A construction engineer's major job roles are designing, developing, and executing major building projects. 
There are other minor roles a construction engineer can undertake, all centered around creating and maintaining building projects. The construction engineer does not necessarily need to get their dirty with the construction work, they undertake oversight and supervisory role primarily.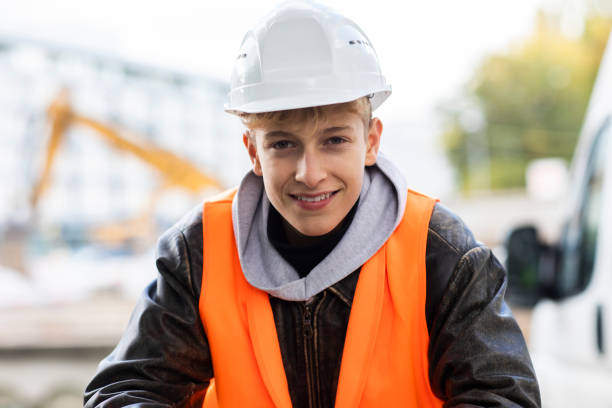 Where Can A Construction Engineer Work? 
Construction engineers are mostly seen working at construction sites, but this is not the only place they get their work done. Most construction engineers have offices where they undertake consultancy roles coupled with design and construction sketches. 
A construction engineer can take on projects from different departments depending on the construction engineer's area of specialization. A construction engineer can be seen on a project from any of these departments: 
Mechanical field 

Electrical field 

Large building constructions 

Roads, bridges, tunnels, and other related projects. 
While some construction engineers apply to work under established companies, some do break out on their own to work independently or set up their brand. Below is a list of companies where a construction engineer could apply to work at: 
Parsons Corporation

: This is an American company with its headquarters at 5875 Trinity Pkwy #300, Centreville, Virginia. This company was awarded a $243million contract to build 150 health centers in Iraq in 2004. 
CRB Consulting Engineers:

This is a private company with over 37 years of experience in the field. It is one of the top-ranking companies in the area of construction engineering consulting. 
AECOM: AECOM Technology Corporation is an American company with locations all over the world. The company's headquarters are in Dallas, Texas, United States. The company is both on the New York Stock Exchange and Frankfurt Stock Exchange, where the public can acquire company shares. 
Fluor

: Fluor Corporation is a high-ranking company according to the Fortune 500. It is a public company headquartered in Grapevine, Texas, United States. The company made its name by building oil refineries and other projects in the oil industry. It has already spread its wings and now has offices in about 25 countries. 
Turner Construction:

This is an American company founded in the year 1902. It is a subsidiary of Hochtief AG, which is a German company. The company is one of the biggest employers of Labour in the construction industry, it has over 10,000 employees. 
Amec Foster Wheeler:

This is a subsidiary company of Wood Group, and it has its headquarters in London, United Kingdom. The company has accomplished a series of projects in Natural Resources, Power and processes, and Environmental structures. 
Is Construction Engineering A Lucrative Job? 
Construction Engineers all over the world command respectable high salaries. However, how much a construction engineer earns is highly influenced by his/her level of experience in the field. An entry-level construction engineer earns far below the earnings of their senior colleague in the field. 
The average base salary of a construction engineer in the United States is $70,412 per annum. An experienced construction engineer can earn around $106,000 per annum, while an entry-level construction engineer earns around $63,000.
How skilled a construction engineer is can also influence the salary he/she is being paid. A construction engineer can acquire these salient skills to help nudge up his/her salary; 
Operation management 

Project Coordinating 

Contractor Management 

Project Management 

Engineering Design 
These skills give a construction engineer an edge over his/her peers in the field. Construction engineers who work for big companies also receive the most pay. Construction engineers at AECOM are paid within $71,000 to $113,000 and construction engineers at Fluor are paid within $67,000 to $136,000. These are just two of the top-paying construction engineering paying companies to illustrate how lucrative the profession can be.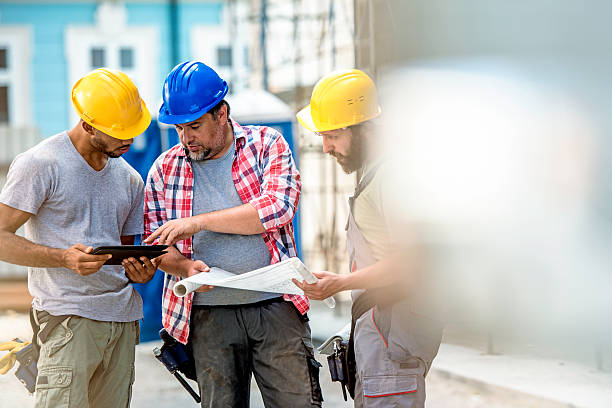 What Are The Qualifications Required To Be A Construction Engineer? 
One cannot just wake up and decide to be seen as a construction engineer. There are some education and training the interested party needs to take to be qualified as a construction engineer. A construction engineer is expected to have a bachelor's degree in civil engineering, mechanical engineering, construction management, or other related majors. 
However, they can step it up by securing a master's or doctorate in any of these majors. This requirement is not mandatory, but a very high percentage of construction engineers have it. It is advised that one who hopes to become a construction engineer should enroll in a university or college and bag a degree in any of the above-mentioned majors. 
While getting a degree is very important and a preliminary step to take, acquiring technical skills in the process or after your college/university years is even more important. To boost your qualifications, a construction engineer will have to take some professional exams to obtain a professional license.
This can positively influence the chances of a construction engineer before a recruitment team. Most construction engineers had to undergo industrial training with construction companies and others learned directly from a construction engineer. Any of both steps is not a bad idea. A construction engineer will need to acquire both soft skills and hard skills. 
Soft skills meaning, skills that enhance a person's relationship with other workers in a workplace. They are also those skills outside the regular technical and physical skills that distinguish a person's capabilities to be a great employer or employee. Some of the soft skills that a construction engineer should consider acquiring are; 
Communication skills 

Leadership skills 

Ability to work with a team 

Project Management skills 

Creativity 

Problem-solving 

Time Management skills 
All these skills and more are very salient and completely distinguish an experienced construction engineer from an inexperienced one.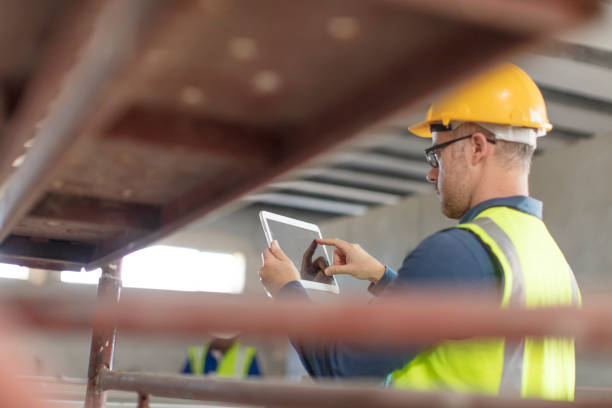 Is Construction Engineering A Gender Inclusive Profession? 
Even though men dominate construction engineering, it would be a huge misconception to conclude that the profession is not gender-inclusive. The field boasts several female construction engineers, this quashes the belief that the profession is only meant for men. The number of female engineers is expected to keep improving as more and more people begin to see the field of construction engineering as a field for all genders. 
There is still an underlying issue with the concept of employing female engineers. Some companies still involve gender bias in their recruitment processes. This is why there have been unrelenting movements and civil agitations towards empowering more women in the engineering field, construction engineering to be specific. 
Workplace culture is one of the major hindrances for female construction engineers, the need to improve comfortability for employees, most especially the women employees who find it difficult to fit into an uncommon work environment.